Folio Client puts your account information at your fingertips. Your direct client log in is just one part of a suite of innovative online services available to you.
Better For You:
Folio Institutional maintains separate and independent records of all important information about your investment account.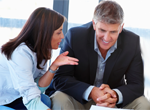 You can directly access statements, holdings, trade confirmations, tax documents, tax lot details, proxy information and more. Folio Institutional supports personal, business, trust, retirement and many other account types.
Through a special FDIC program and extended SIPC coverage, your cash and securities are insured at levels far beyond what even some of the nation's largest financial institutions provide. more
Better For Your Advisor:
With Folio Institutional, your financial advisor can manage your stocks, ETFs and mutual funds as integrated investment portfolios called Folios.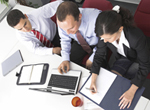 Folios make it easy for your advisor to design a personalized portfolio that addresses your specific needs and investment goals.
Folio Institutional consolidates brokerage, custody, trading, performance and tax reporting, and compliance services on a simple-to-use platform so your advisor can focus attention on managing your investments.
About Folio Institutional:
Folio Institutional is used by more than a thousand advisors to manage billions of dollars of client assets on our platform. Founded in 1999 by Steven Wallman, a former Commissioner of the Securities and Exchange Commission, we provide a better way for advisors to manage your financial investments. Advisors can provide their clients with customized portfolios, better asset allocation, and more efficient trading to improve portfolio performance. more